The State of the Professional Speaking Industry
Webinars, online courses and the state of the professional speaking industry around the world – all in this month's episode.
Listen to the episode here:
Webinar Smarts – with Marcia Yudkin (part 2)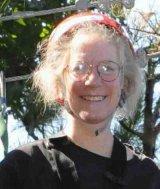 In this month's feature interview, marketing consultant Marcia Yudkin talks to me about how business owners can use webinars to promote their business. Marcia helps business owners with their marketing, PR, Internet marketing, Web sites and writing; and she is the author of the "Teleclass for Profit" course, a training program about how to use teleclasses and teleseminars.
Read more about webinars in my book "Webinar Smarts".
The State of the Professional Speaking Industry
I recently had the pleasure and privilege to chat with Terry Brock and Scott Friedman – both well-known names in the speaking industry and both experts in what's happening with speaking and thought leadership globally.
Seven Easy Ways to Create Online Courses
Last month, I talked about the value of online courses – for you, your audiences and your clients. This month I'd like to go a bit further, and explain how to create the material for an online course – fast. How? By creating your course from existing material.
Workshops in Sydney
Monday 6th August: Webinar Smarts – Plan, Promote and Present Webinars
Although webinars can be very powerful, many presenters – even experienced presenters – find them a challenge, because it's new technology, an unfamiliar environment, an "invisible audience", and lots of things that can go wrong.
That's why I am running this workshop! We'll spend a day together, and at the end of it you'll have everything you need to present a powerful webinar.
Tuesday 7th August: Build Your Own On-Line Course
Most people who attend a conference, training course or seminar don't take action. With an on-line course that delivers on-going material to reinforce your live presentation, you embed the learning, create lasting results, and create more value for your clients and customers. You can also increase your fees and boost your sales (and profit!) from every workshop, speaking engagement or coaching client.
In this workshop, I'll show you how to plan, build and promote on-line courses in your business.
The Fit for the Future Podcast brings you regular ideas, interviews and insights about how you, your teams and your organisation can become fit for the future.
More ways to engage with me:
Want to know more about webinars?
Webinars can be one of your most powerful marketing and educational tools - if you know how to run them properly.
My book "Webinar Smarts" covers nearly everything you need to know about planning, preparing, promoting and presenting powerful and profitable webinars.
If you're interested in tapping into the power of webinars in your business, this book is for you.
Filed Under