If you're a business leader or thought leader, you can tap into the power of the Internet to deliver your expertise and key strategic messages, so you stand out from the crowd, make a bigger impact, and boost your business growth.
Expert Gold Radio brings you monthly ideas, information, interviews and insights into leveraging your leadership – through better communication, on-line learning and Internet marketing.
The radio show is delivered as a "podcast", so it doesn't cost you anything, and you can listen at your leisure on your PC, Mac, phone or MP3 player.
To get started, just click the "Subscribe Now" button here, and you'll be able to subscribe to the radio show in iTunes or your favourite podcast software:
---
May 2013: Content Marketing
Highlights:
Content Marketing Made Easy
Out of Office: Yahoo and the Telecommuting Controversy
Content Marketing Workshops in Sydney
April 2013: The Technology Leadership Challenge
Highlights:
The Technology Leadership Challenge – with Donna Hanson
Out of Office: Online Meetings Etiquette
Content Marketing Workshops in Sydney
March 2013: Managing Your Online Reputation
Highlights:
Managing Your Online Reputation – with Neryl East
Out of Office: Protecting Your Personal Reputation
Content Marketing Workshops in Sydney
February 2013: Taming The E-Mail Tiger
Highlights:
Out of Office: Building Your Personal Brand
Seven Steps for Writing Effective E-Mail – with Steuart Snooks
January 2013: Personal Branding
Highlights:
Personal Branding – with Michael Neaylon
Out of Office Trends for 2013
December 2012: Authority Marketing
Highlights:
What Do You Really Want In 2013?
Authority Marketing – with Rachel Staggs
Your Internet Marketing Plan for 2013
November 2012: Positioning
Highlights:
The Positioning Matrix – with Matt Church
Positioning Yourself with a Welcome Video
Book Review: How to Be THAT Guy, by Scott Ginsberg
5 Tips to Revamp Your Social Media Strategy
October 2012: The Publishing Revolution
Highlights:
The Publishing Revolution – with Dan Poynter
Online Collaboration For Authors
September 2012: LinkedIn for Professionals
Highlights:
LinkedIn for Professionals – with Kirsten Hodgson
Out of Office Has Just Got Better
August 2012: Speakership
Highlights:
Speakership – with Matt Church
Fast, Flat and Free – Introduction to the audio book
July 2012: The State of the Professional Speaking Industry
Highlights:
Interview (part 2): Webinar Smarts – with Marcia Yudkin
The State of the Professional Speaking Industry – with Terry Brock and Scott Friedman
Seven Easy Ways to Create Online Courses
June 2012: Webinar Smarts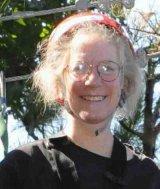 Highlights:
Feature Interview: Webinar Smarts – with Marcia Yudkin
Six Principles of Online Collaboration
Use an Online Course to Add Value to Your Presentations
May 2012: Be Their First Choice
Highlights:
Feature Interview: Be Their First Choice – with Michael Licenblat
Get Smart: How to Find the Truth on the Internet
Seven Tips for More Engaging Webinars
April 2012: Creating and Publishing High-Quality Content
Highlights:
Feature Interview with John Highman: Article Marketing Secrets
The PIPES process for Writing Articles
Reading in the 21st Century
March 2012: Building Your Online Reputation
Highlights:
Feature Interview with Kirsten Hodgson: Social Media for Authority Marketing
Choosing a webinar provider
Protect your on-line reputation
eGurus Community: Webinars and special interest groups
Build Your Web Site In Two Days: Workshop in Sydney 26th and 27th March
February 2012: Trends for 2012
Highlights:
Feature Interview with Winston Marsh: Seven Internet Trends You Can't Ignore
Out of Office Predictions for 2012
The Biggest Mistake with E-Learning Programs
Build Your Web Site In Two Days: Workshop in Sydney 26th and 27th March
January 2012: Taking Action
Highlights:
Feature Interview with Erica Bagshaw: Creating Certainty (Goal Setting That Works)
Build a Boutique Business: The nine key principles for business success today
Your Very First Webinar: Tips on getting started with webinars
Get Control of Your In-Box!
Top 10 topics for eGurus
Build Your Web Site In Two Days: Workshop in Sydney 26th and 27th March